CAMPSITE IN THE


ARDÈCHE GORGES

An novel way to discover the Occitanie and Cévennes countryside. Mas de la Cam 4* campsite in Saint-Jean-du-Gard offers pitches and holiday gites for all tastes and all budgets. With your family, your friends, or for a romantic getaway, come and discover the hidden treasure of the Gard in this campsite just steps from a sumptuous canyon, the Ardèche gorges.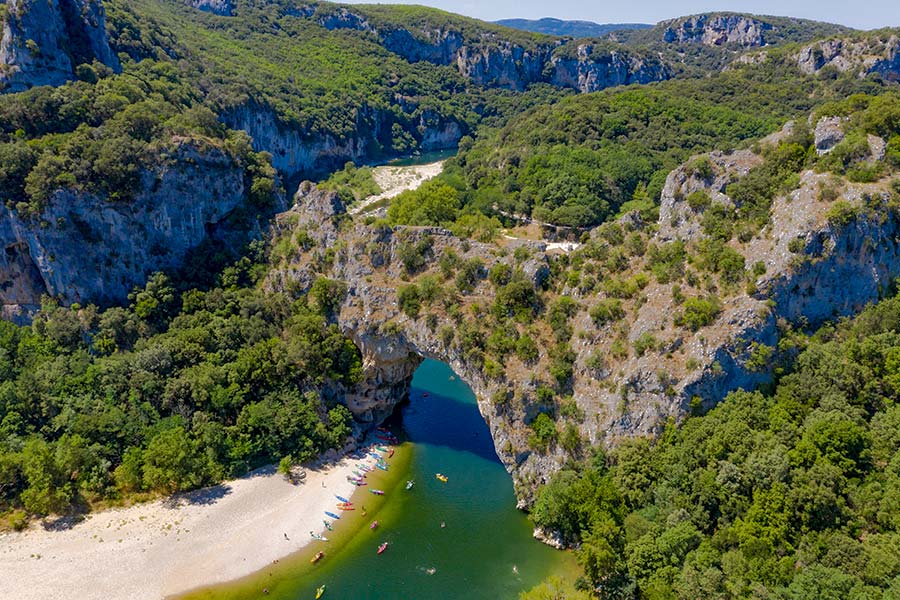 The Ardèche gorges natural reserve is a protected site. There is a superb view over the Cévennes from the peaks. Take time with your children or friends to discover the extraordinary natural sights, such as the Madeleine cirque, the balcon des Templiers, the pont du Diable, the Sautadet and Ray-Pic waterfalls and the Garn ramparts.
The valley is scattered with charming villages to explore between two other activities: Salavas, Saint-Remèze, Bidon, Labastide-de-Virac, Saint-Marcel-d'Ardèche… And don't forget to plan a visit to the prehistoric museum, Cité de la Préhistoire d'Aven d'Orgnac for an unforgettable experience with your family.
THINGS TO DO NEAR THE GORGES OF THE ARDÈCHE ?
The Ardèche gorges form a magnificent canyon, approximately 30km long, crisscrossed by a winding river, under the Arc bridge (Vallon-Pont-d'Arc), the most famous which has an amazing limestone arch.
This natural site, not far from the pont du Gard, between Chames (Sauze) and Saint-Martin-d'Ardèche shelters several grottoes: Chauvet, Saint-Marcel, Madeleine, La Cocalière grottoes. Every year hikers, bungee jumpers, climbers and potholers are drawn to the site, not to mention the canoying and kayaking enthusiasts who come to brave the fast rapids.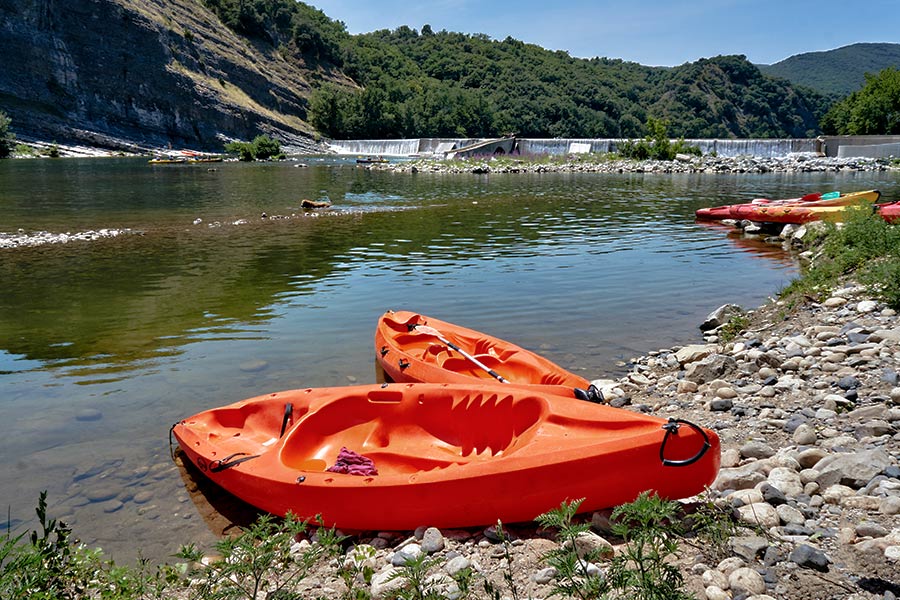 Discover the activities around the campsite