BAMBOO GARDENS
IN THE CÉVENNES
Ecotourism is a very effective way to raise awareness in children about preserving nature and sustainable tourism. The bamboo gardens in Générargues is an extraordinary exotic area stretching over 15,000m2 in the Gard department in the Cévennes. Created in 1856 by a passionate botanist, this gigantic garden, listed as a remarkable garden and historical monument, is ideal for children of all ages and business tourism. Take a wander with your family from the sequoia avenue to Dragon valley. Lose yourselves in this scent-drenched floral maze.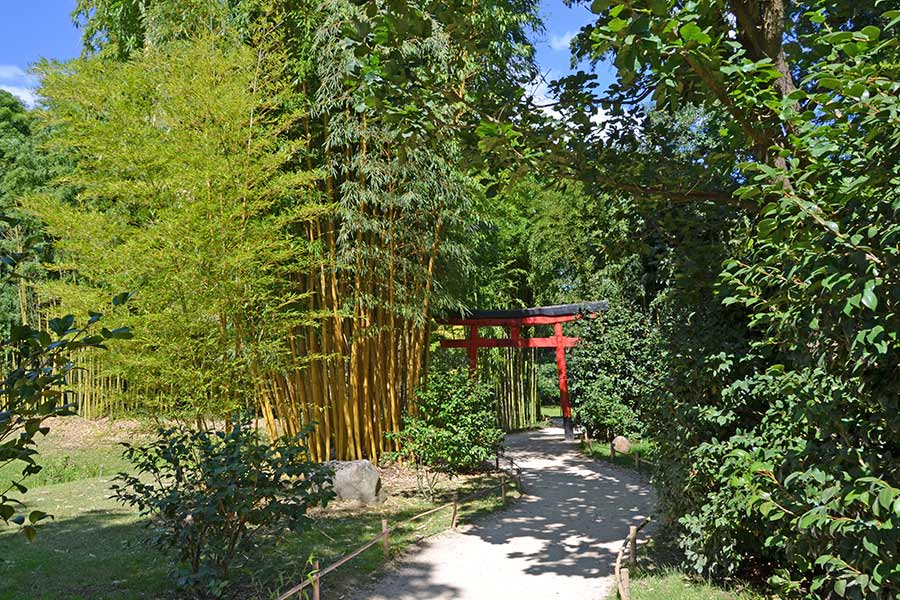 PRAFRANCE BAMBOO GARDENS-ONE OF FRANCE'SMOST BEAUTIFUL GARDENS
A spectacular collection of bamboos… Did you know that bamboos are not trees, but tall grass? This is just one of the interesting details you will learn during your visit to the Cévennes bamboo garden. Walk through the botanical garden and discover the great oak tree, cypress trees, the gingko and the giant magnolia.
Explore beautiful landscaped gardens such as the Pavillon du Phoenix, inspired by Japan, the avenue with Chinese palm trees, the Laotian village, the Mazel greenhouses and the Bassin d'Eugène garden. Take time to admire plant varieties that you may have never seen before, such as the magnificent camellias and lotus trees, symbols of the Asian continent.
A SPACE IMAGINED FOR ALL VISITORS
After discovering the botanical garden and landscaping, you feel so Zen that you will not be able to deny your children. Let them play in their relaxation area, the playful garden, and offer them a playbook so they can venture into the garden paths. The menagerie will allow them to approach the animals of the park. Other services are available to parents: access strollers, bottle warmers, change-babies, microwaves … La Bambouseraie en Cévennes also offers space rentals for birthdays or business events (conferences, seminars, galas).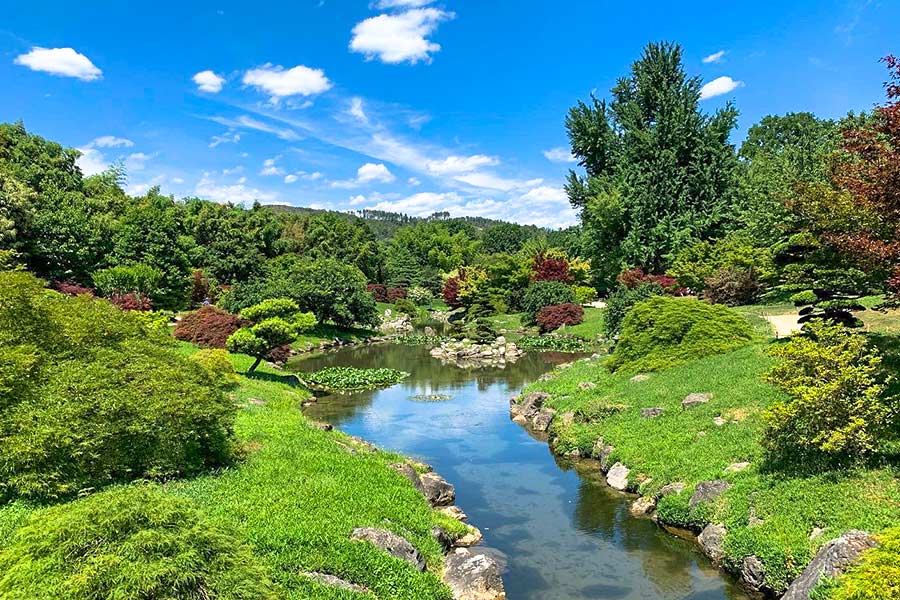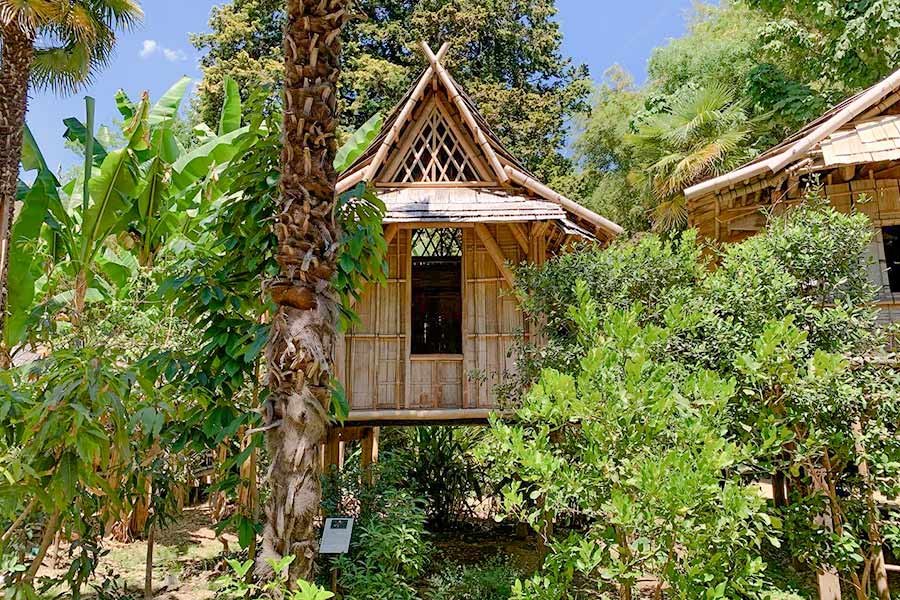 Good to know: La Bambouseraie en Cévennes is open to the public from February to November. Spring is the perfect time to see the flowers bloom, as well as for a walk in the open air in the gardens and the forest.

Discover the official site of the Bambouseraie.
Discover other activities in the area