RENT A HOLIDAY COTTAGE


IN THE CÉVENNES IN THE GARD

The team at the Mas de la Cam campsite in the Gard welcomes you warmly for a relaxing stay in a flowery, wooded setting. The campsite is located in the Cévennes natural park, by the Grands Causses regional national park.

Near the small village of Saint-Jean-du-Gard in the Petite Camargue area, near Lozère and Ardèche in the beautiful region of Languedoc-Roussillon-Midi-Pyrénées, the Gardon de Saint Jean river winds through the campsite which is surrounded by an abundant and well-preserved forest.

Our traditional holiday cottages, nestled in the heart of the Cévennes, are ideal for having fun swimming in the river, or visiting farms and taking donkey rides. Garden enthusiasts will love the Cévennes bamboo gardens, 20 minutes from the campsite.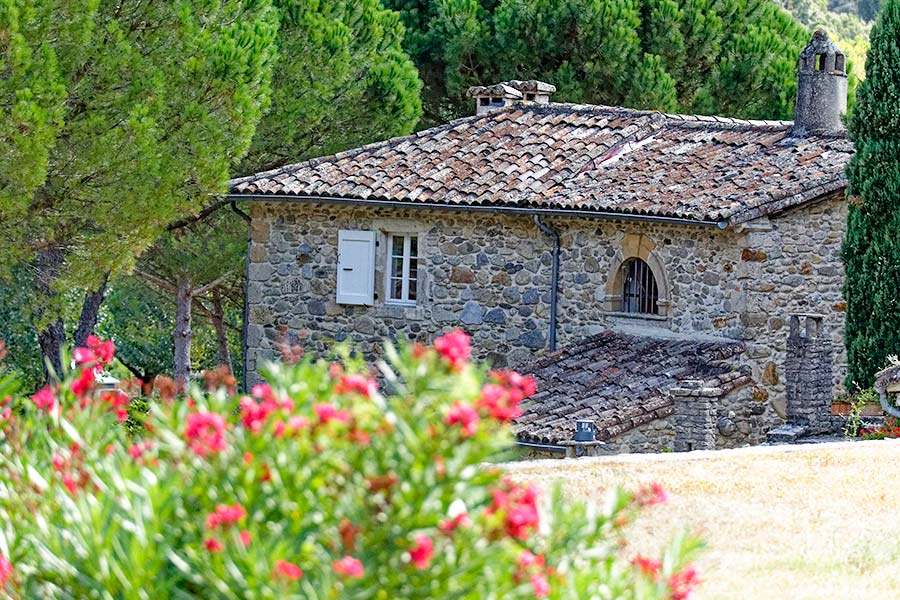 Gites for 6 people in the Gard
The campsite Mas de la Cam **** in the Cevennes offers a group accommodation with an area of ​​51m² with 6 beds out-room including 3 beds in mezzanine and 1 sofa bed (160cm) for 2 people.

We also offer this cottage with private garden, where you will find 2 separate bedrooms, 1 with a bed 140 cm. Several outdoor facilities are provided to ensure a good stay.
Holiday cottages in Cévennes for 4 persons
You will have the choice between 2 types of rural lodgings for 4 persons:
the first cottage, with sleeps out-room for 4 people, with an area of ​​28m²
the second cottage has a small separate room and sleeps out of room for 2 people spread over an area of ​​30m ².
Our rooms for rent in the Gard are all equipped and have a kitchen with bathroom. Outside, a garden furniture is installed for your barbecue parties with family or friend