Campsite near
Mont-Aigoual
Occitanie is a region steeped in history and home to many remarkable natural and cultural sites. Discover an authentic fragment of this beautiful region at the Mas de la Cam campsite, a magnificent 4* campsite on the banks of the Gardon river (Saint-Jean-du-Gard), in a 65-hectare woodland.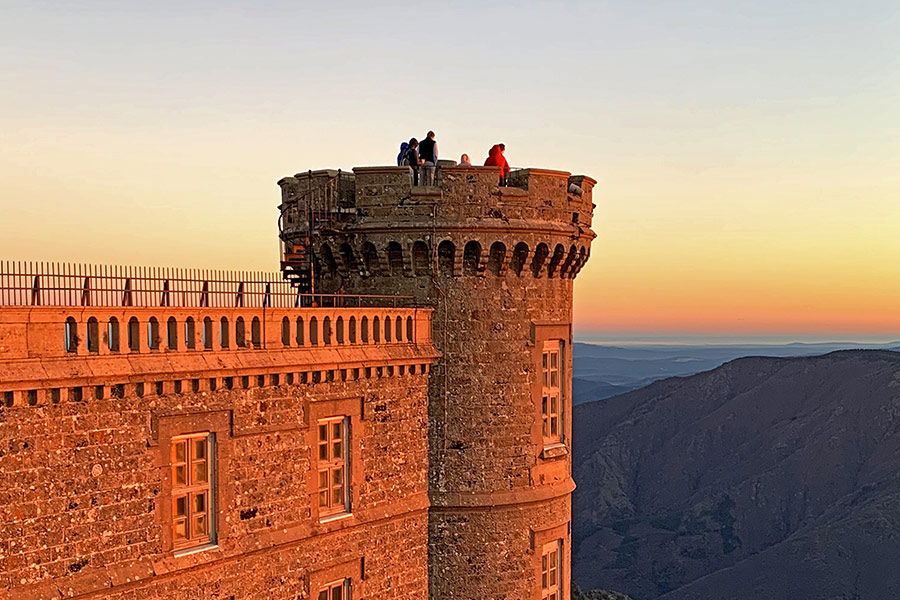 The 4,000-step climb is the most popular hike. The climb from Valleraugue is the steepest for reaching the peak. From on high you have an amazing view over the valley, Grands Causses, Cévennes national park, and in the distance, the peaks of the Pyrénées.
If you are traveling with young children, just go for a walk in this wooded space. If you are looking for a unique place to celebrate a wedding or anniversary, the Château des Pauses specializes in organizing group events.
Ideal for family walks and cycling (Col de Perjuret, Col de la Lusette) during sunny days, Mount Aigoual turns into a ski resort in winter. Prat Peyrot is the largest ski resort in the Cevennes. Most accommodations are in Esperou. If you plan to visit Mount Aigoual in the winter, ask about the Aigoual recreation center's weather conditions (especially snow storms, gusts of wind and fog) before taking trails.
THINGS TO DO NEAR MONT AIGOUAL
Welcome to the border between Gard and Lozère, in the south of the Massif Central. Peaking at 1,565 metres, mont Aigoual is the second-highest peak in the Cévennes, after mont Lozère (1,699 metres). It is the ideal destination for nature lovers, hiking and cycling enthusiasts and visitors searching for exceptional scenery. The panoramic view from the summit is so magnificent that it is now the site of a meteorological observatory: the mont Aiguoual observatory.
Start out from the villages of Bassurels and Valleraugue on the plateau, and discover the trails crisscrossing the forests… well known to local Huguenots and members of the Resistance. You will also see the pic de la Fageolle, the Hort de Dieu and Aigoual signals.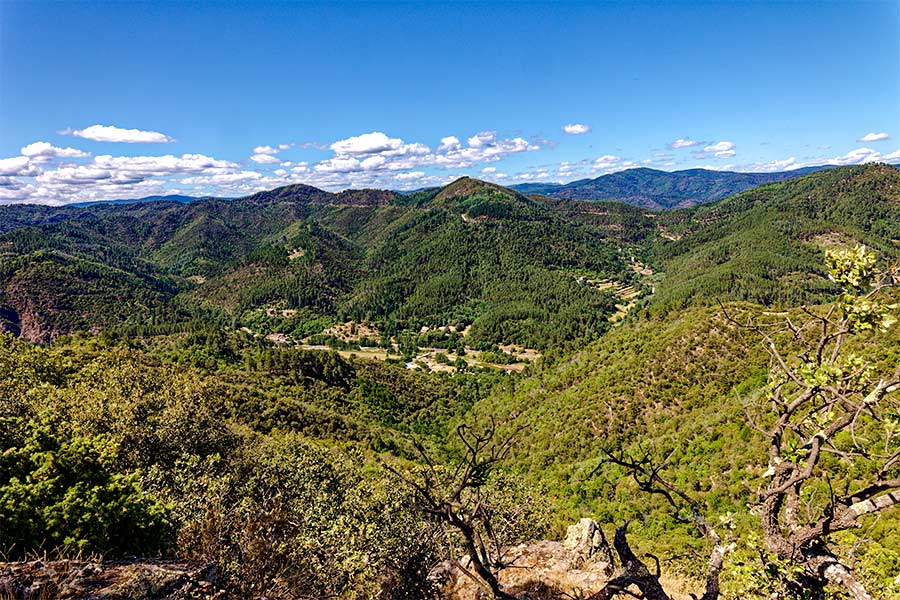 Discover activities near the campsite